Entretien avec
Don Niam
Existe aussi en Version Française
---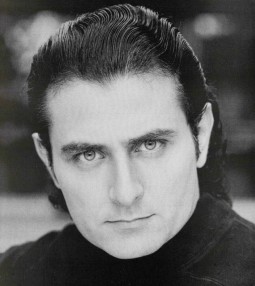 If we refer to his IMDB file and the most conventional criteria, Don Niam's contribution to the 7th Art is not far from total abstraction. Nevertheless, according to our criteria, his interpretation of the bad guy Stingray in Godfrey Ho's Undefeatable is striking enough to make us want to know a bit more about this actor. So we contacted Mr. Niam via his personal website: https://donniam.com.
Indeed, apart from the movie industry, Don's genuine activity remains martial arts and workout programs. With a history of training professional NFL athletes and television appearances including ABC Television Morning Exchange and NBC Television Afternoon Show, the man is experienced in this domain, and moreover remains a real champion, competing with some of the best Kung Fu Martial Arts athletes in the world in the 1989 National Kung Fu Tournament (NACMAF) and placing second. Don Niam also designed his own workout program, a cutting edge aerobic training known as Nitro Kick®. Many thanks to Mr. Niam, who proved to be a very nice person, naturally frank and open to discussion.

Interview conducted in April 2004 by John Nada
---

To start with, could you please introduce yourself to our readers? In addition to the biography one can find on your website, could you for instance tell us about your martial arts background?
I started in Kung Fu in my home town of Akron, Ohio from a man named Feeman Ong who taught Kung Fu. After training with him for about ten years he passed away. I travelled to San Francisco and trained with a Choy Lee Fut master for awhile. I was told by a Kung Fu teacher from Maryland about a style of Kung Fu that was quite unique to many other Kung Fu systems called Hung Fut. My curiosity led me to pick up the phone and call the only person teaching this unique style here in the U.S. This teacher is Grandmaster Tai Yim who is the Eighth generation Grandmaster of Hung Fut. I drove to Maryland to meet with him and discuss and demonstrate what I knew and my interests in Kung Fu. I was accepted as a student of Grandmaster Tai Yim back in July 12, 1987. I was extremely impressed with Grandmaster Tai Yim, his students and the way in which he ran his school. I trained with him for several years and Hung Fut Kung Fu is the style that I have been teaching for several years.



In 1993, after two walk-on parts in Arthur Borman's The Making of '...And God Spoke' and Out For Blood with Don 'The Dragon' Wilson, you suddenly find yourself co-starring with none other than Cynthia Rothrock in the movie Undefeatable. How did you get into such a venture?
The part for The Making of '...And God Spoke' was my audition for the film. Actually they phoned and asked if I would sign a release to use my audition. I never did sign it, but they used it anyway. Initially I was told that I would co-star opposite Lou Ferrigno, but then they said that I was built too big and they wanted someone skinny and very much the opposite of Lou. That's the way it goes in the film industry. If I just had the parts in all the films that I was told I would receive I would have had a permanent acting career by now. I was also supposed to be cast in the Power Rangers series as the Kung Fu teacher, but it never happened.

I obtained the role in Undefeatable through a meeting and audition with Godfrey Ho which was set up through my Sifu (Teacher) Tai Yim who knew Godfrey Ho. Godfrey liked my look according to my Sifu Tai Yim, who was also the producer of the film [and the writer].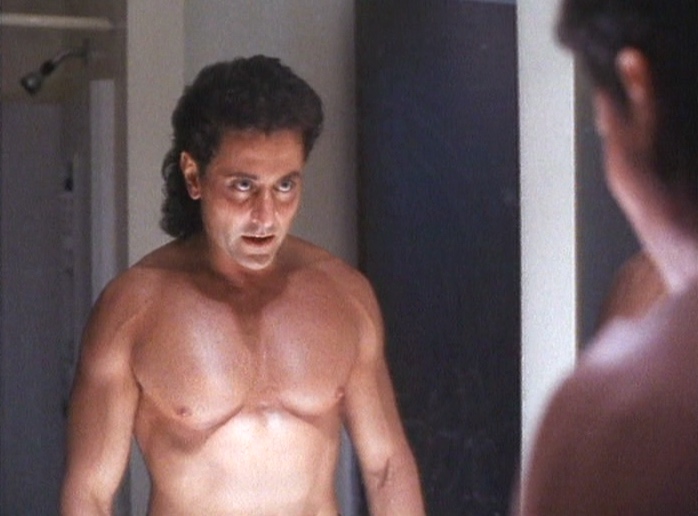 Had you ever heard of the director Godfrey Hall (Godfrey Ho is his real name) before? What memories do you have of Cynthia Rothrock on one hand, and of Godfrey Ho on the other hand?
No I had never heard of Godfrey before making the film, but I am sure there are plenty of directors that I have never heard of. I can not really elaborate much about Cynthia other than she was good at Kung Fu, was very genuine, down to earth and a nice person. I did not have enough experience with directors to judge Godfrey Ho as a director.
I did not have enough experience with directors to judge Godfrey Ho
How did the shooting go?
The shooting went fine, I had a great time playing the bad guy and looked forward to every day of shooting. Even making a B movie is fun. As you know it is very difficult to co-star in a film that gets international distribution as a newcomer. I was happy to be shooting the film and look forward to doing another someday.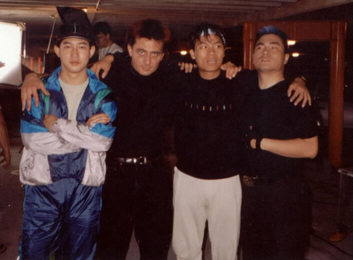 Don posing with stuntmen on the set of Undefeatable.
Even making a B movie is fun.
How did you then go from the shooting of Undefeatable to the soft-porn Justine : Exotic Liaisons in 1995?
My appearing in Justine was an audition to play a professor and that is what I did. I have never seen an episode of Justine. I was in a shirt and tie for my role.



There was another TV series that I was in called LA Heat. It was a series that I acted in the fourth episode of and obtained my SAG card. I played a hitman. The series aired on TNT for a couple of years in the U.S. I am not sure where else it aired. I also had a part in a movie called Baja Run, starring Bentley Mitchum and Sam J. Jones.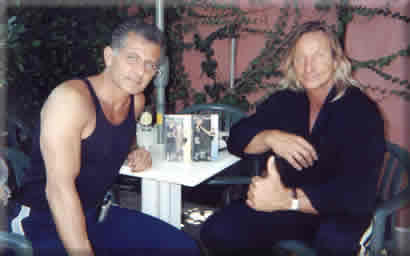 Don Niam and Matthias Hues.
Whether it was due to a lack of opportunity or a lack of interest from your part, you then returned to your native Ohio to design the workout program your name is now linked with, a cutting edge aerobic training known as Nitro Kick®. Would you like to tell us a bit more about this personal project? Do you have any other plans for the future?
I love the film business. I was getting a little tired of pushing the envelope in LA and then my father got very sick, so I moved back to Ohio. I just ended up staying and I opened a Kung Fu school again and developed a workout program for the general public. Before leaving Ohio back in 1991 and moving to LA, I tried to develop a video and wanted to call it Nitro Dynamics, but could not obtain the proper financial backing. So when I moved back to Ohio and opened my Studio I was able to put it together.



This program is called Nitro Kick® and it is a two tape set. Volume one consists of kung fu strengthening exercises and intense abdominal training. It also has basics in punching kicking etc. Volume two consists of stretching exercises and the cardiovascular intense kickboxing/kung fu workout. Presently I run classes daily for Hung Fut Kung Fu and Nitro Kick®. Hung Fut classes consist of adult and separate classes for children. My Nitro Kick® classes are mostly women, but I do have male members in those classes also. I do plan to do other workout videos and hope to do more films in the not too distant future.


- Interview menée par John Nada -